My baby boy turned 2 on sunday and he picked his theme this year :( that's how I know he is getting older.
He had a great turn out and we are very thankful for those who came.
Here are some photos from his party.
CAKE TIME!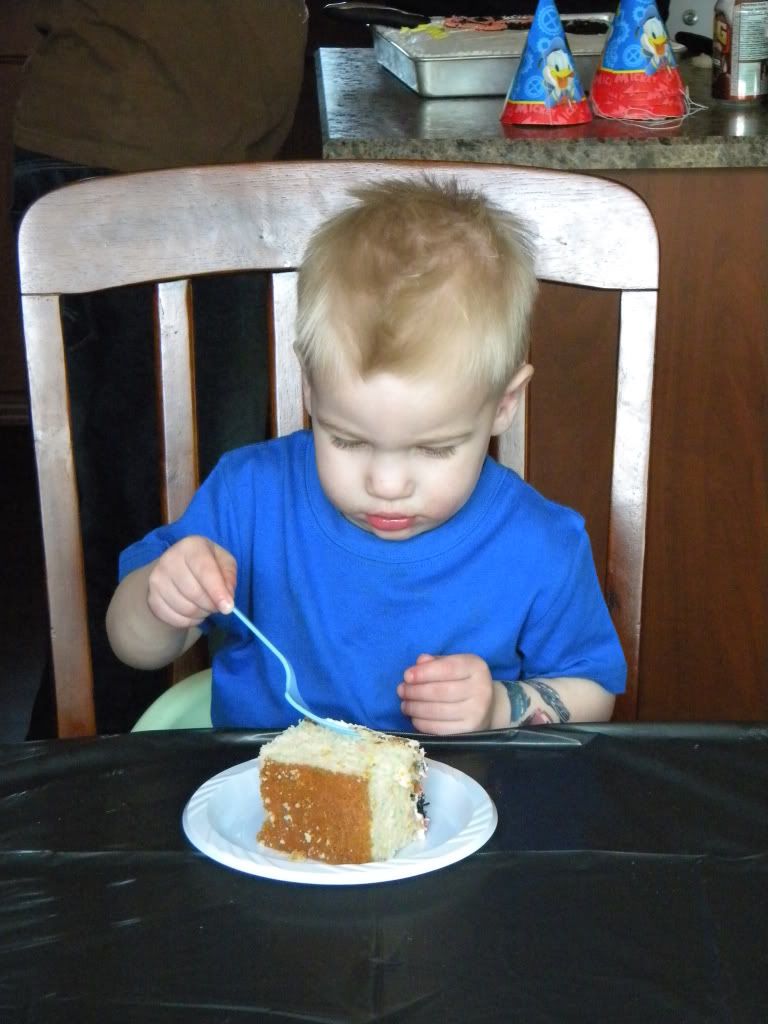 Eating his cake
Some of the kids that came sitting on Auntie's lap
'Reading' His card
His Birthday Haul
I can't wait to see what theme he picks out next year and how many DIY project's I can make for it!